Tegura Ejo Heza
Designing a youth-driven digital learning and self-care program aimed at increasing mental health literacy for youth in Rwanda.
WHAT
Tegura Ejo Heza, which means "prepare for a better tomorrow" in Kinyarwanda, is a youth-driven, holistic digital learning and peer support program to increase mental health literacy and psychosocial support for Rwandan youth aged 10-19 years old.
WHY
An alarming rate of 13% of Rwandans ages 12-17 report suicidal ideation or behavior within the last 6 months, and 20% of those young people have HIV.
One in four youth meets the diagnostic criteria for depression.
Mental health awareness and literacy are low among Rwandan youth, and there is reported
societal shame in seeking help
.
WHEN
2021 – 2023
ROLE
PROJECT LEAD
DESIGN RESEARCH
PROTOTYPING
GRAPHIC DESIGN
TEAM
MIREILLE SEKAMANA
DR. JANA ALAGARAJAH
JOSEPH KWESIGA
JORDAN LEVINE
THERESE BAGWANEZA
TANYA BHANDARI
LINKS
YLABS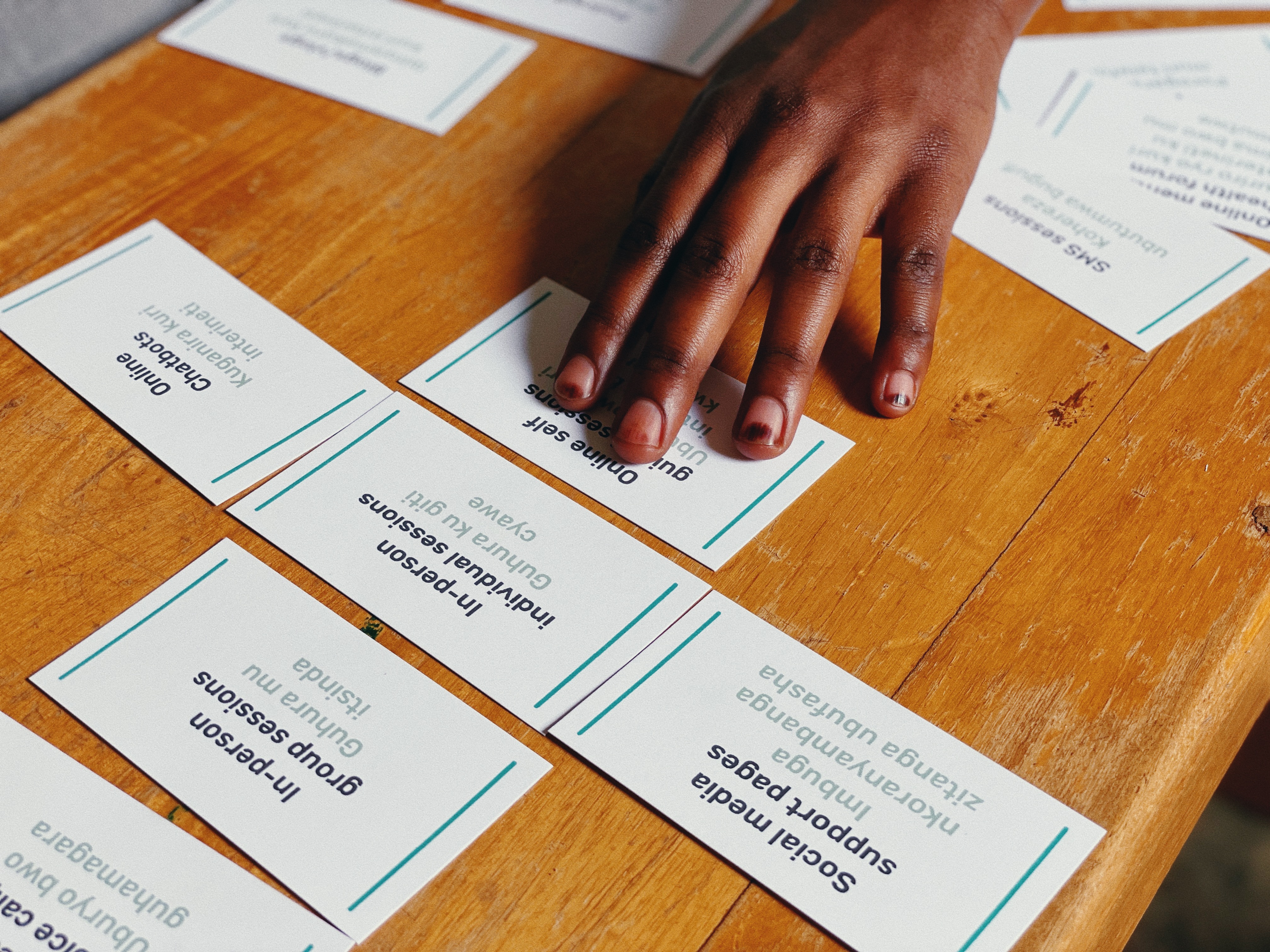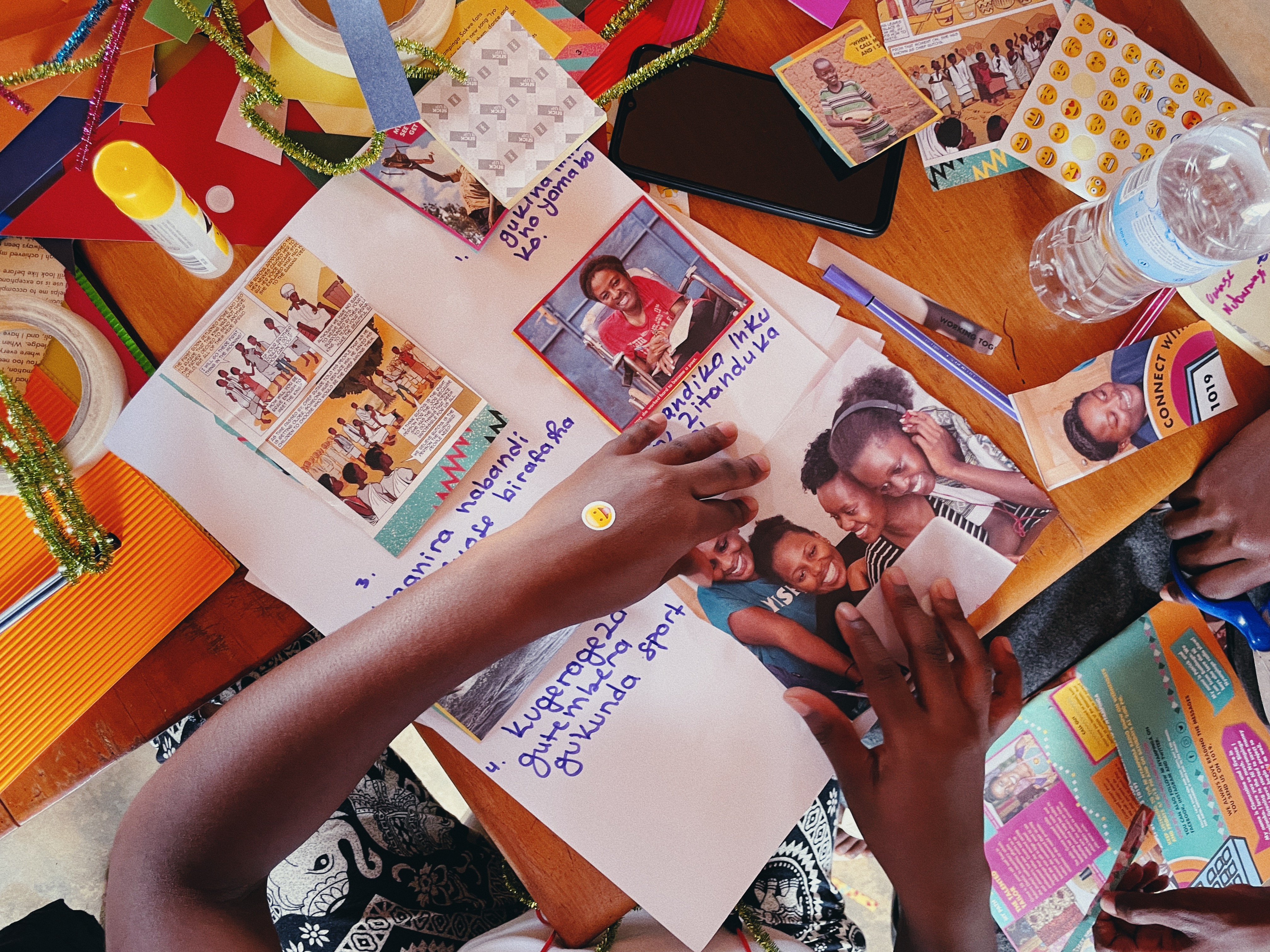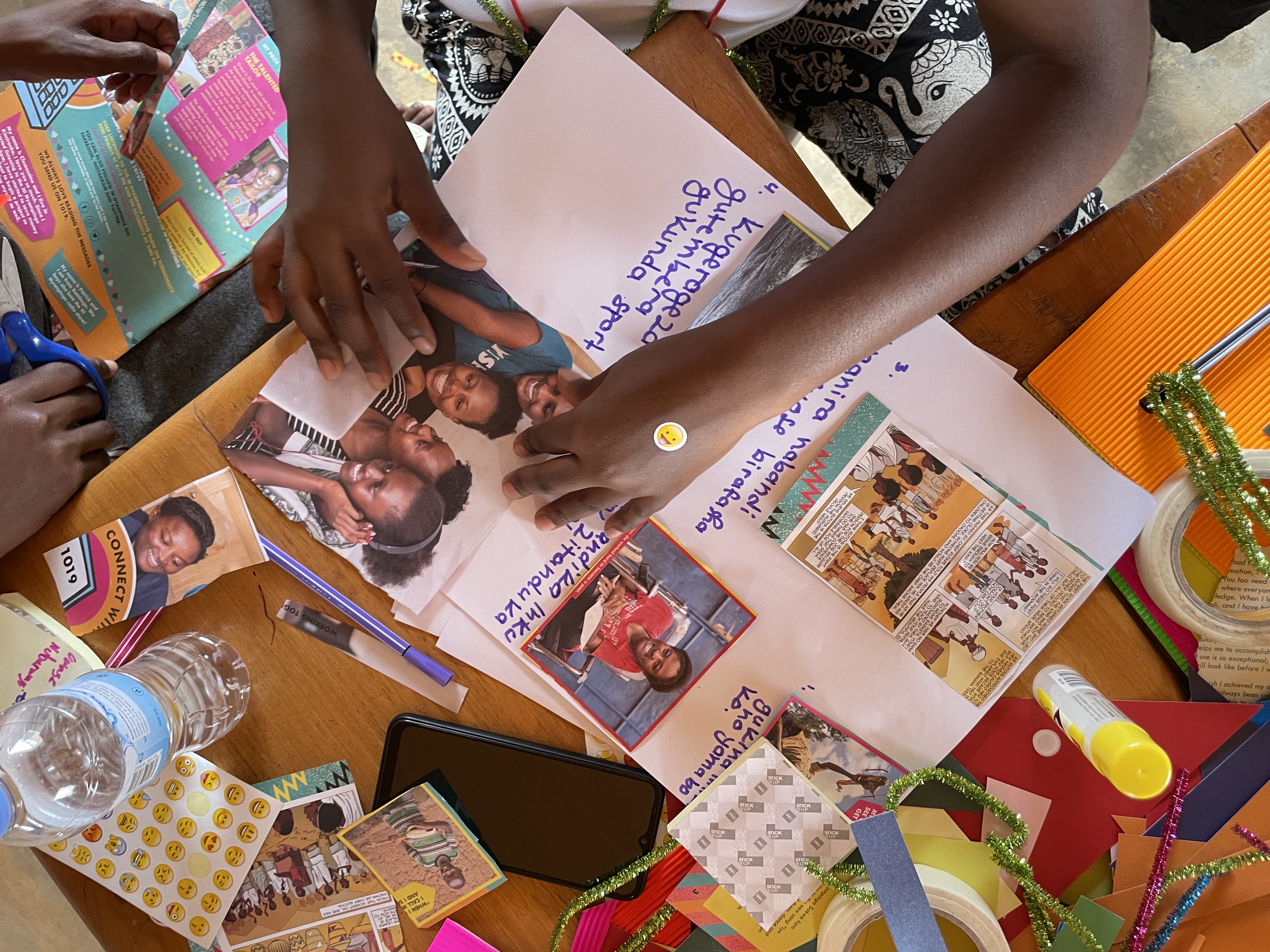 During a two-year grant period, the Tegura Ejo Heza program was researched, co-designed, and prototyped with 90 young people in two youth urban youth centers in Kigali, Rwanda.
The Tegura Ejo Heza ("Prepare for a Better Tomorrow") program consisted of two main parts: Bohoka ("free yourself"), an online learning platform, and Turi Kumwe ("we are together"), an offline peer support program. Both program components were implemented with the help of trained peer advisors called Wellness Warriors.
Bohoka is a website that provides access to mental health experts and tips on mental wellness. This platform also provides a chatbot for free, run by an anonymous expert where young people can have confidential conversations with experts, send their questions about mental health and get anonymous but thoughtful answers.
The second part of this program is called Turi Kumwe. This is a system incorporated in youth centers where trained peers or 'Wellness Warriors' are paired with youth to provide mental health information, link them to services, and encourage young people to seek care.
In addition to the Wellness Warriors, adult mentors were trained to support the trained peers and facilitate follow-up with young people who were referred to mental health services.
Tegura Ejo Heza was launched as a pilot program in August 2022. Over five months, we reached approximately 2,000 youth with online and in-person mental health content at two youth centres in Kigali. Our pilot study demonstrated an increase in wellbeing, as well as a decrease in depression and anxiety symptoms, substance use, and mental health stigma among participants.