Records for Life
Redesigning the look and feel of child health records to make them clear, adaptable, valuable and durable.
WHAT
Records for Life
was a design challenge by the Bill & Melinda Gates foundation that seeks to redesign child health records to increase accuracy and also make them easier to interpret and use. This project was submitted by a team of two (Saloni Soni & Tanya Bhandari), and we made it to the top 40 semi finalist entries.
WHY
Families rely on the child health record to know when their child needs care, and health professionals use the record to ascertain a child's health history and what the child needs during a given visit. The record is critical to ensure safe and effective vaccination because it identifies children who need to be immunized, have missed immunizations, or are off schedule.
WHEN
2013
ROLE
DESIGN RESEARCH
COMMUNICATION DESIGN
SYSTEMS THINKING
TEAM
SALONI SONI
TANYA BHANDARI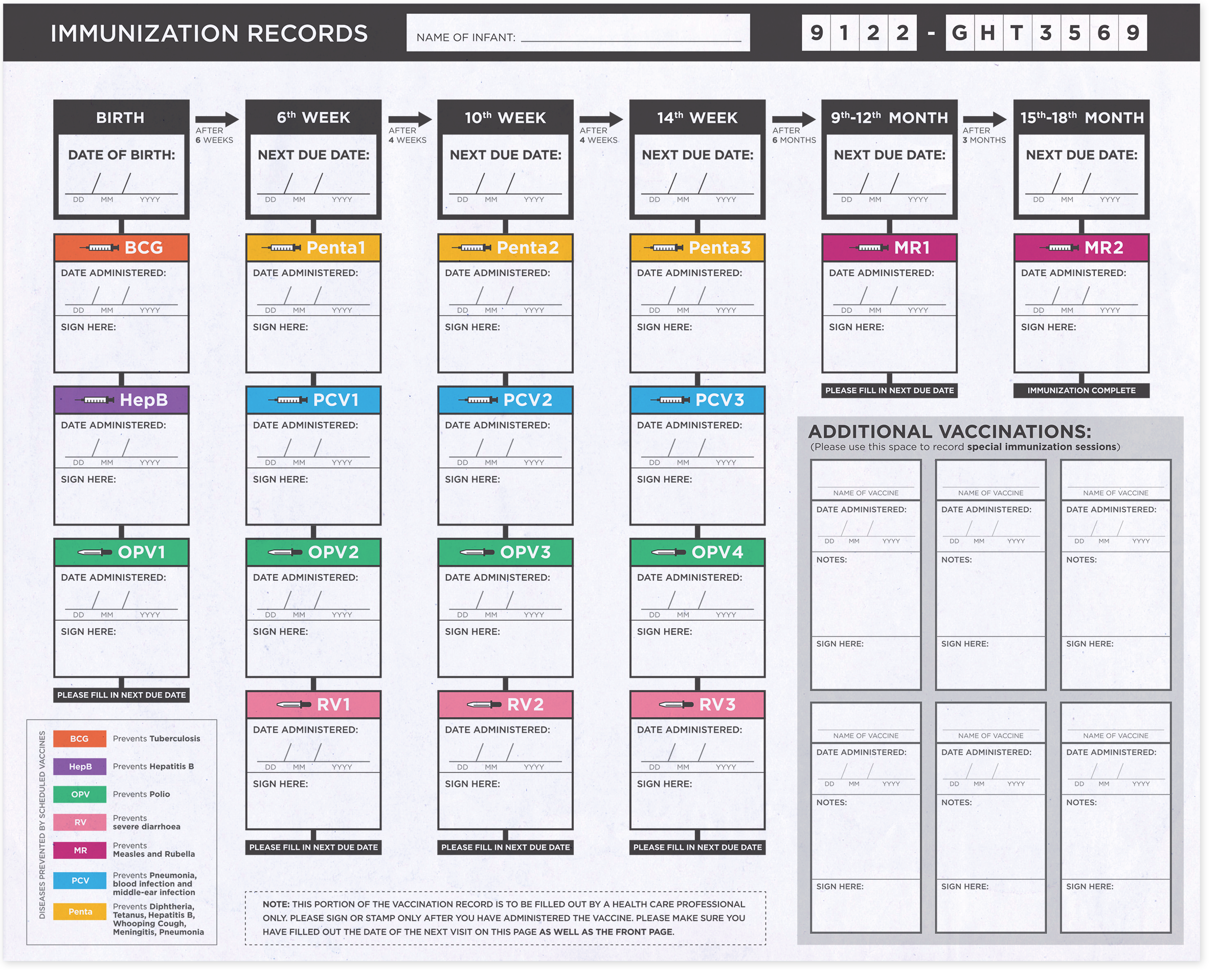 OUTCOMES
Through a clean and simple design we attempted to better the experience of using an immunization record for all parties involved. The design of this record was prototyped and tested with different audiences to understand better what an effective user journey for this might be. A few design highlights:

Each vaccine is allotted a separate box that holds all of it's details.
The record is in the form of a timeline suggesting a step-by-step approach to successful completion of the process.
All vaccinations that are administered on the same day are displayed in a continuous linear series, prompting intuitive action.
Color coding and icons make differentiation of vaccines easy.
Low-tech health care record allows to be used in even the most remote locations.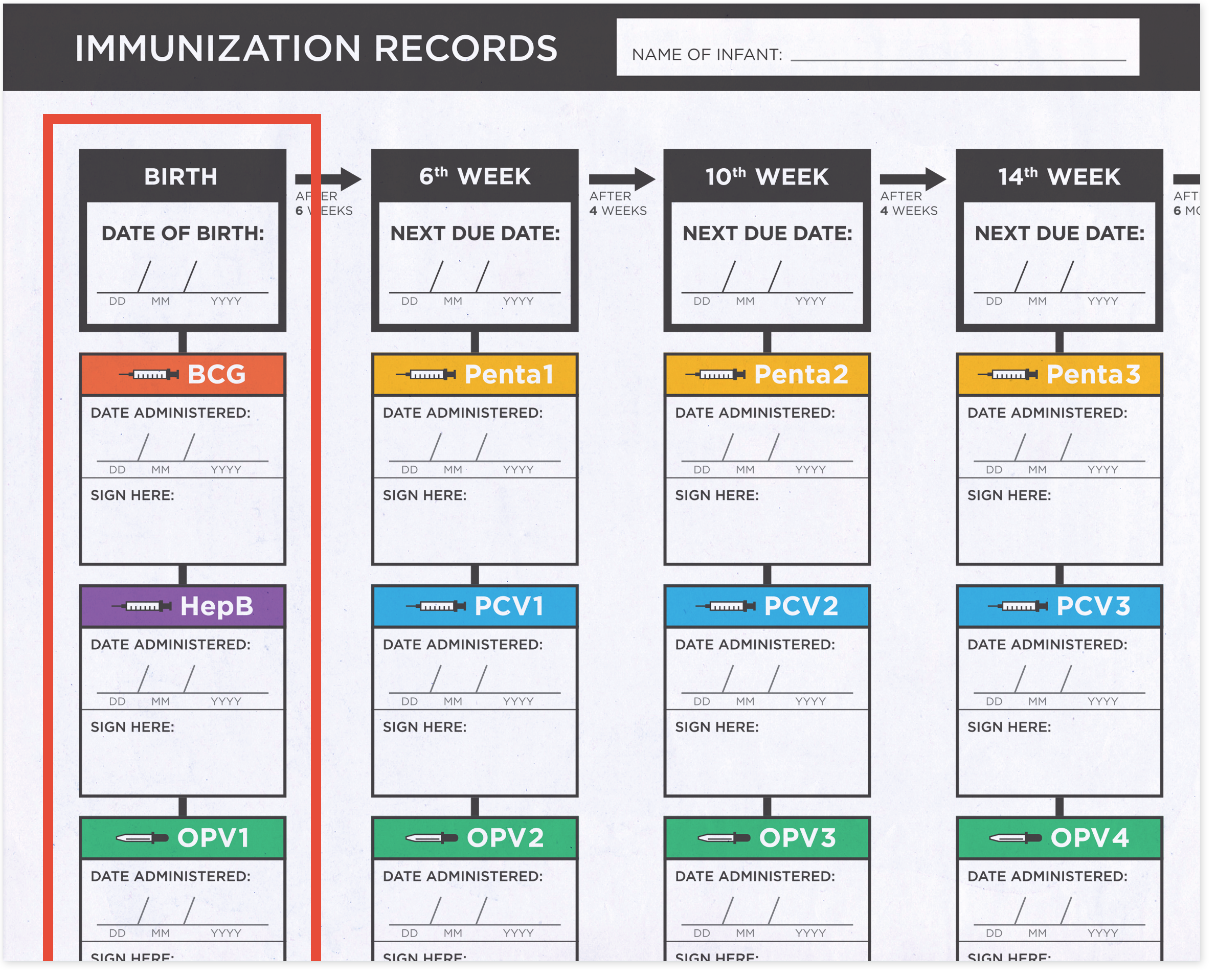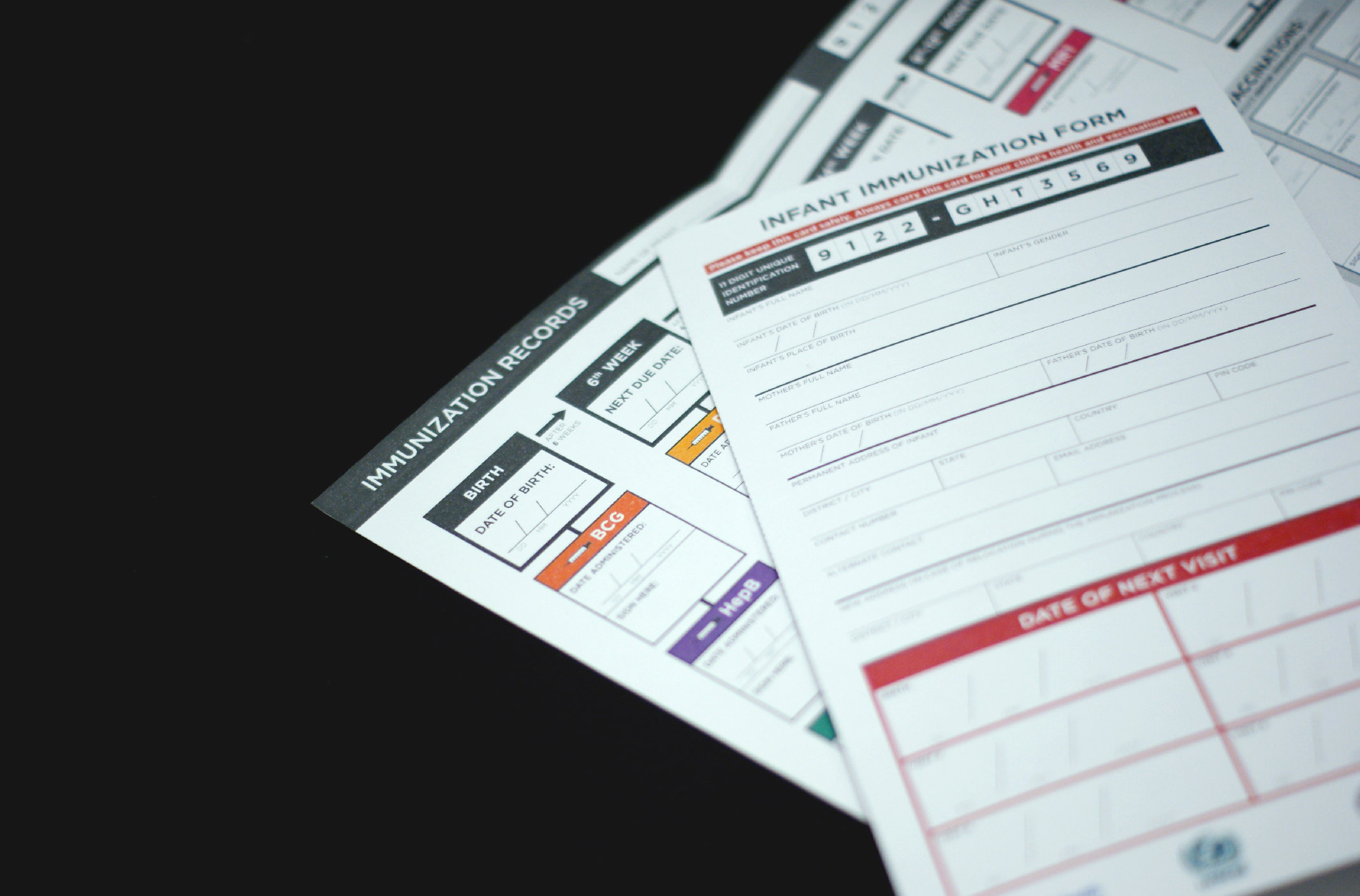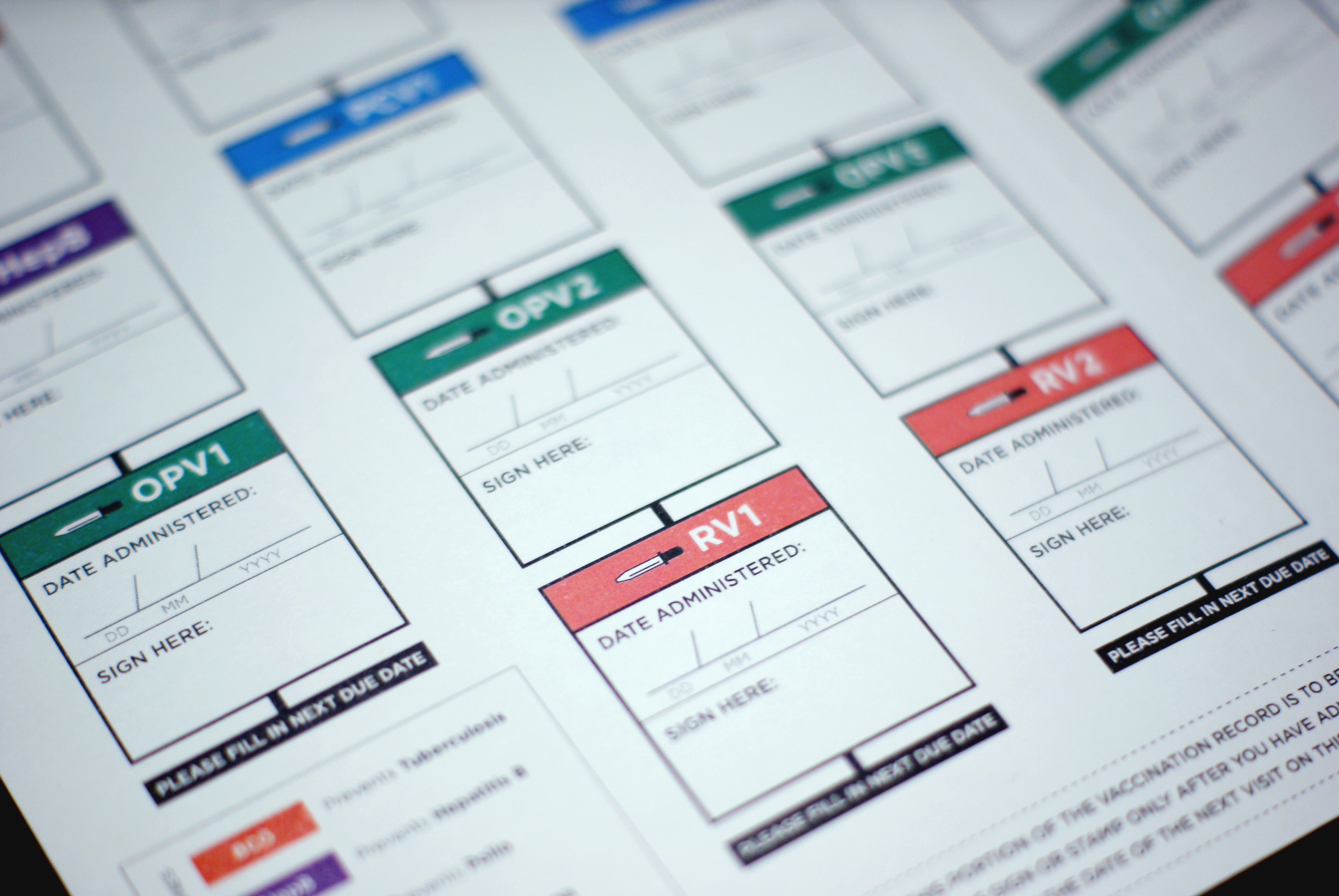 Our prototype is printed on Revlar waterproof paper by Relyco. It is encased in a plastic envelope to further protect it from damage. The envelope is attached to a string which can be used to hang the record on the wall or make it easier for a caregiver to carry by hanging around their neck.