Cocoon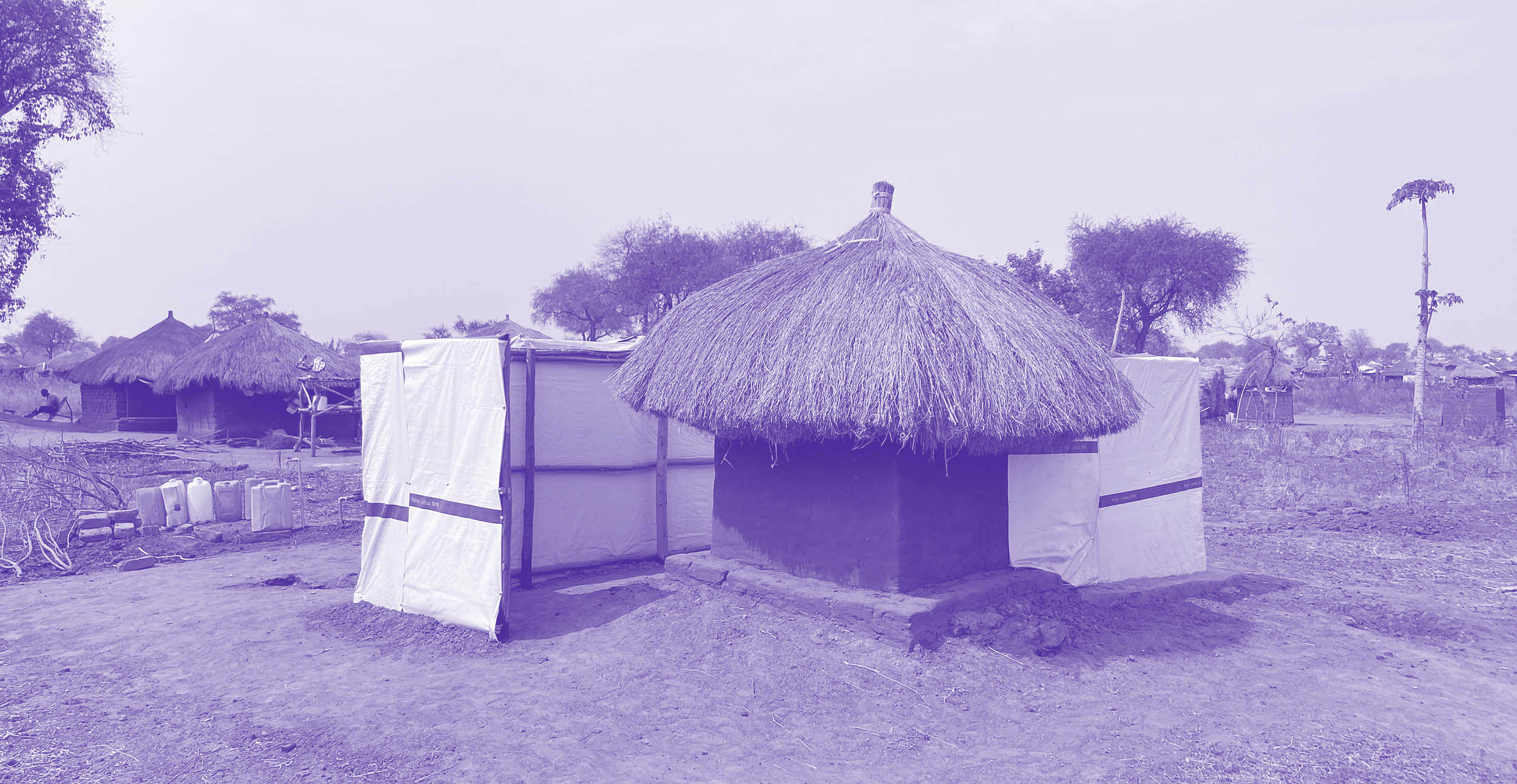 Designing safe spaces and services for managing menstruation among displaced populations of the Bidi Bidi Refugee Settlement in Uganda
WHAT
In partnership with
Alight
and
Kuja Kuja
, YLabs co-designed, implemented, and is in the process of evaluating 'Cocoon' - safe, private, and accessible spaces and services for menstrual hygiene management (MHM). By designing directly with young people who menstruate our team was able to build solutions that are safe, equitable, and sustainable within the system of the refugee settlement.
WHY
Limited access to sanitary pads, washing supplies, and safe, private, accessible spaces for managing one's menstruation is a pressing problem for people who menstruate, affecting an estimated 3 million women and girls living in refugee camps. The lack of appropriate spaces and services can have significant health and psychosocial implications. It can affect their ability to actively participate in a community. It can prevent young girls from going to school, or women from accessing essential services such as water, food, or health provisions, if they are confined to their homes.
WHEN
2020 – 2023
ROLE
PROJECT LEAD
DESIGN RESEARCH
PROTOTYPING
GRAPHIC DESIGN
ILLUSTRATION
TEAM
ALY BEEMAN
FAITH ANNE ACAM
GEETIKA PANDYA
JOSEPH KWESIGA
JORDAN LEVINE
SAEHEE LEE
TANYA BHANDARI
LINKS
YLABS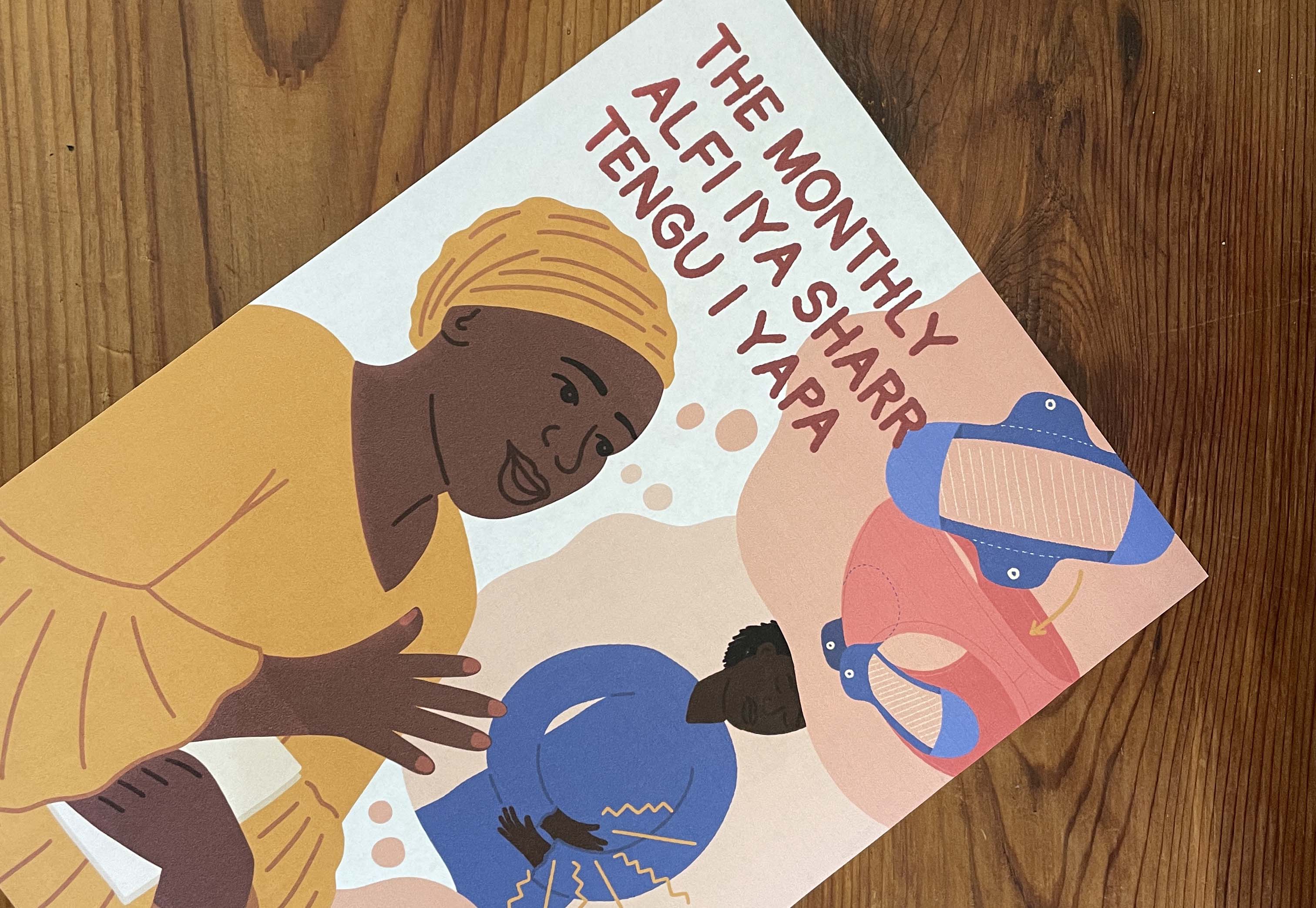 Through a series of co-design workshops and consultations with young people and their communities in the Bidi Bidi Refugee Settlement we developed a number of prototypes to test. These prototypes were focused within the three components essential to a complete MHM humanitarian response – supplies, information and supportive infrastructure.
Based on prototyping data, we advanced an infrastructure prototype to pilot. The Cocoon Mini is a small multi-purpose space, built with locally available methods and materials that helps women manage their menstruation in safety and privacy. The spaces are located within household compounds, featuring a privacy wall that covers the space, locking doors, hooks and shelves for storing items, solar lights , and water access.
During the pilot phase, 20 Cocoon Minis were built within individual compounds in the settlement, each assigned a supervisor from the household for maintenance purposes. Overall, the 20 Cocoon Minis served an estimated 300 people, garnering significant desirability and acceptance within the community. An overwhelming 95% of participants expressed that the Cocoon Mini made managing menstrual health easier for them.
The Cocoon Mini project served as a successful proof of concept, showcasing the effectiveness of the human-centered design methodology in co-designing menstrual health interventions. By engaging people who menstruate and key community stakeholders, we developed a solution that addressed their priorities, including safety, privacy, holistic menstrual health management, and sustainability. Our research, published in
BMC Women's Health
, highlights the potential of the Cocoon Mini as a cost-effective and impactful solution for humanitarian contexts.
Read this blog post to find out how we did design during the pandemic.